Elkhart Lake, Wisc., August 6 – The third venue for the IMSA Lamborghini Super Trofeo North America series took place this weekend at Road America in Elkhart Lake, Wisc. The No. 24 Lamborghini Broward Super Trofeo EVO2 of Ron Atapattu and Kevin Madsen competed in Rounds 5 and 6 for the 2023 season at the 4.048-mile, 14-turn road course in the heartland of Wisconsin.
The No. 24 Lamborghini Broward-sponsored red, white, and blue, stars and stripes liveried fan favorite Lamborghini Huracan Super Trofeo EVO2 of Atapattu and Madsen competes in the Am class.
For Race 1 on Saturday, Ron had qualified the car in P9 in class. With plenty of hard racing from the start several safety cars were implemented with yellow flag conditions due to numerous on track incidents and accidents during the 50-minute race and several cars were eliminated in the mayhem. The Atapattu/Madsen duo was able to stay out of the fray and finished seventh place in class and 21st overall out of 36 cars. Madsen turned the car's best lap time of 2:08.804 on Lap 16.
In Race 2 on Sunday afternoon, Madsen started from fifth position and quickly moved up to second place in class by Lap 2. Just before coming in for the mandatory pit stop and driver change on Lap 11, the car seemed to be developing some mechanical issues, so he pitted just in time. Atapattu jumped in the car and slowly left the pit, only to pull off course several turns later with an apparent left rear axle problem. Unfortunately, that ended their race for the day, and they were classified as finishing P9 in class.
Atapattu and Madsen won the inaugural race of the season at WeatherTech Raceway Laguna Seca in Monterey, Calif. in their debut 2023 race. All IMSA Lamborghini Super Trofeo races this season are 50 minutes long.
Quotes:
Ron Atapattu, Team Owner/Driver, No. 24 Lamborghini Broward Elephantea Super Trofeo EVO2:
"It's always a pleasure to drive the No.24 Lamborghini Broward Elephantea car and it was a treat to get to race on the newly repaved Road America circuit. Our first race went pretty smoothly, and I was able to pass a few cars. Paying attention and good reaction time was key to avoiding all the accidents that transpired in Race 1. We were happy to finish where we did and with the car in one piece.
"In Race 2 we had a good pace and were making some progress but unfortunately the car developed several mechanical problems that held us back. We hope to get back on the podium next time."
Kevin Madsen, Driver, No. 24 Lamborghini Broward Elephantea Super Trofeo EVO2:
"Ron drove so well at the start of Race 1. The cars up ahead checked up big time and he made one of the quickest moves I've seen to avoid a collision. Just expert driving there. He continued strong through the stint but then there was a yellow. I hopped in and went at it to try and get us up in podium contention but a big wreck ahead of me caused another lengthy yellow, so we never got a chance to bring the fight to the front. However, we'll take the P7 in class and 22nd overall, 11 positions up from where started.
"For Race 2 the qualifying time I had set was in traffic before the red flag came out ending the session early so, we were further back than we could have been. I quickly went to work making some passes and I'm told was up to P1 in class with just one or two more laps for me to complete before I turned it over to Ron. Unfortunately, in the final corner something gave way in the left rear of the car, and it took everything for me to recollect the car and keep it on track. I quickly realized it wouldn't make it around the 4-mile track, so I cut across the grass and made a safe entry to the pit just in time. I'm just glad it didn't happen in the kink or the day would've ended much worse. It was really disappointing as that race had podium written all over it but that's the way the sport goes sometimes. Thanks to ANSA Motorsports for all their work throughout this weekend."
The next IMSA Lamborghini Super Trofeo NA doubleheader race will be August 26-27 at VIRginia International Raceway in Alton, Va. A recap television broadcast of the Road America weekend airs at 11 a.m. ET Sunday, Aug. 13 on CNBC.
Warren Henry Auto Group's Lamborghini Broward, located in Davie, Florida, serves as a sponsor and partner for the No. 24 Wild Elephant Racing team.
Supporting partners for the Wild Elephant Racing team include Lamborghini Broward, elephantea, ShipOCI, Star Warehouse, Hippogriff Racing Co., Racers Safety Source, and CXC Simulations.
About Warren Henry Auto Group
Established in 1976, Warren Henry Auto Group is one of the longest-standing, private, family-owned dealership groups in Florida. The company comprises of nearly 500 employees, 6 different retail locations, and 17 luxury and premium brands including Jaguar, Land Rover, INFINITI, Audi, Lamborghini, Bugatti, Hennessey, Koenigsegg, Toyota, Ford, Lincoln, Chrysler, Dodge, Jeep, RAM, Icon, and Vespa.
Grounded in its original core values and vision, the company prides itself on providing exceptional customer service, creating a superior work environment for its employees, and supporting local causes in the communities it serves. Warren Henry Auto Group has received numerous awards and accolades including being named Best Dealership to Work for by Automotive News, honored by J.D. Power for Dealer of Excellence, and recognized by the South Florida Business Journal Philanthropy List. The company's headquarters is located at 2300 NE 151st Street in North Miami. For more information, call (305) 690-6006 or visit www.warrenhenryauto.com.
For more information, please go to: www.wildelephantracing.com.
# # #
For more information, contact:
Barbara J. Burns, PR/Media Relations
Wild Elephant Racing
Mobile: +1 770 329 713
Email: barbara@burnsgrouppr.com
Ron Atapattu Returns to Lamborghini Super Trofeo North America Series with New...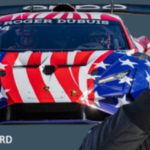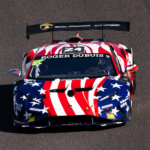 Ron Atapattu and Kevin Madsen Climb Through Field in Lamborghini Super Trofeo...